busy again, as usual
i did not stop blogging because nothing was happening. i stopped because too many things were happening at a dizzying rate.
after weeks of exhausting singing practices, our class finally performed (for the first time!) in the tao rin pala chorale competition. did we win? not by a long shot. what was fun was that i got to bully imed kiddies, upperclassmen and even doctors because of the name tag hanging on my neck reading "floor manager." mwahahaha... kahit lowly freshie at mss applicant lang ako, i still have power! :D
the day after that, we rushed to makati to meet our relatives from the states and canada. we all stayed at shangri-la for the weekend and ate in the biggest buffet i have ever seen. it was there that i saw my first...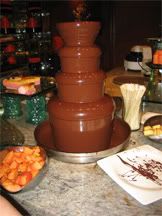 chocolate fountain!
the 12th was the date of tita bing's wedding (kaya nga umuwi sa pinas ang buong angkan). the reception was from 5:30 to 10 pm. there was lots of food, toasts, dancing and of course, pictures.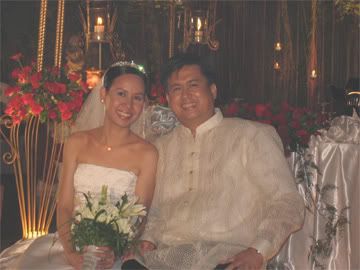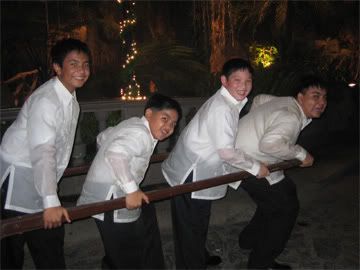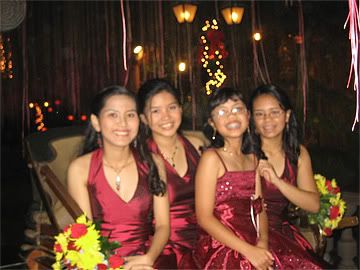 yes, my cousins are all camera-loving like me.
as for the academic portion of my life, we did our very first run of sds-page (a complicated process involving gels, proteins, electricity and stains). the gel did not come out pretty, but at least we got our results. the picture below is our sad excuse for a gel - the result of almost one week of preparation. this is exactly why i will never go into research.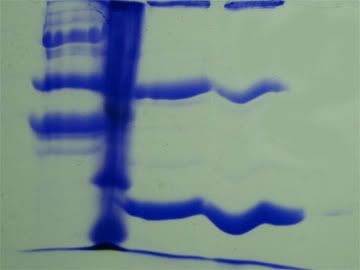 verse for the day:
and there were shepherds living out in the fields nearby, keeping watch over their flocks at night. an angel of the Lord appeared to them, and the glory of the Lord shone around them, and they were terrified. but the angel said to them, "do not be afraid. i bring you good news of great joy that will be for all the people. today in the town of david a Savior has been born to you; He is Christ the Lord." [luke 2:8-11]
and that, folks, is what this holiday is all about. merry christmas!Ü